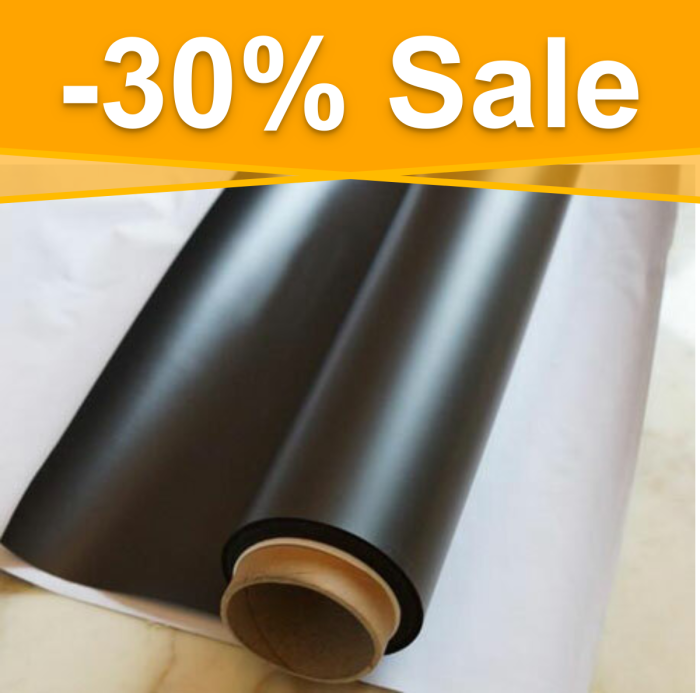 MagLiner - wallcovering for magnets 0.61 x 12 m
Special Price
€189.14
Regular Price
€270.20
MagLiner - wallcovering for magnets 0.61 x 12 m
Discover the fascinating versatility of MagLiner - the innovative magnetic wall covering that takes your wall design to a new level. Amaze your colleagues and visitors by asking them how and why magnets adhere so perfectly!
Easy Application:
MagLiner is incredibly easy to install. This magnetic wall covering is suitable for all paintable interior walls and can even be applied over a smooth wallpaper or custom digital print. However, a careful preparation of the surface is necessary before installation. The surface should be clean, firm, weakly absorbent, and smooth. MagLiner can be applied using wall adhesive technique or with a wallpaper pasting machine. We recommend using non-woven roll adhesive (e.g., Metylan Direct) or wallpaper machine adhesive (e.g., Metylan TG) for bonding. When applying the adhesive using the wall adhesive technique, it should be evenly spread in a not too thick layer across the surface. When using a wallpaper pasting machine, make sure to regulate the amount of adhesive to prevent excess adhesive from seeping into the seam area. For further processing instructions, please refer to the adhesive manufacturer's guidelines.
MagLiner is a high-quality magnetic wall covering for interior use that knows no bounds when it comes to your creativity. Not only can you cover it with wallpapers, but you can also unleash your imagination and use custom prints. MagLiner is perfectly suited for use with both low- and high-performance magnets.
Test MagWrite Magnetic Wall:
If you wish to be convinced by the impressive possibilities of MagLiner, we recommend trying out the MagWrite Magnetic Wall. Simply use our convenient DIN A5 samples:
For the MagWrite white-matt sample, choose item 381-MAGWRA5M.
For the MagWrite white-gloss (high-gloss) sample, choose item 381-MAGWRA5G.
For the MagLiner black sample, choose item 381-MAGLIA5.
Experience the future of wall coverings with MagLiner and let your spaces shine!
More Information

| | |
| --- | --- |
| SKU | 381-MAGLI12 |
| brand | MagScape |
| Size | 0.61 x 12 m |
| Color | black |
| Ideal for | Brainstorming, design thinking, elevator pitches, flowcharts, kanban, project management, scrum, storyboards, visual planning, visual thinking |
| Environmental aspects | Rubber with iron particles |
| characteristics_whiteboard | Permanent wallpaper |
| Material | Rubber with iron particles |
| Weight in kg | 16 |
| Delivery | We do our best to send within 0-2 days with DHL or Deutsche Post |
| VAT Number in EU | While completing your online order, please make sure you fill in your VAT number, if you have one and the delivery is to an EU-country outside Germany. Otherwise we have to incl. 19 % VAT on your invoice |
| Online offering | Our online offering is targeted for companies, registered business, freelancers and associations as well as authorities, schools and universities. German VAT added to all deliveries in Germany and EU deliveries without valid VAT number. |
| Country of Manufacture | Ireland |
| HTS Code | 48142000 |
Reviews
Check how other customers rate this product