**********COVID-19 Ticker**********
We are following the recent developments due to COVID-19 (Corona) and are worried about the situation. We encourage everybody to stay home and follow the guidance given by the experts. We take this very seriously and hope you are doing the same.
Stattys continues its normal operations as long as it is possible. We work on remote locations and you will reach us normally through phone and email. In case of any changes in our supply or service chain occur, we will provide the information here. So far there are no significant shipping restrictions. DHL / Deutsche Post continues to deliver letters and parcels. There may be some delays. You can find restrictions and information here:
Shipping information Germany: https://www.deutschepost.de/en/c/coronavirus.html
Shipping information Worldwide: https://www.deutschepost.de/en/c/coronavirus.html#international

If you now have extra time in your home office, we recommend you invest more time in online learning and improving your knowledge and skill set. Many of us need to learn new skills faster than we have ever imagined.
Stay healthy!
Welcome to the Stattys Online Shop in Germany. Since 2010, we have been providing innovative Stattys work material (tools) for creative, visual work and already have over 15,000 customers. In methods you will find many posters (often called canvas) and printed materials developed by experts and our partner. These visual aids enable you to get started very quickly and maintain a good overview of the full picture as you develop your ideas further. You can start on your own, but most fun and speed you are likely to achieve in team work. Our customers are individuals, who want to improve, to create, to develop, to learn, to master something new and challenging. Also many consultants, facilitators, trainers, agile project managers, teachers, use our tools and the methods we offer and use the power of visual working.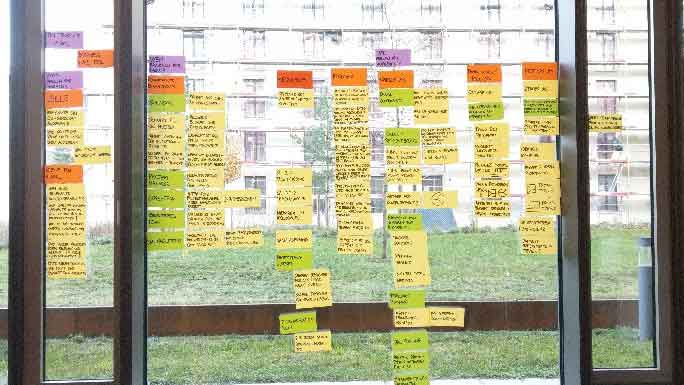 With the electrostatic Stattys Notes, you can creatively and visually advance your ideas and challenges in every room. You always remain flexible, you can reassign your topics with a simple move. It's fun and brings clarity to complex topics. Let your colleagues and participants join in.
We believe that walls are new tables for writing, sketching and drawing, especially for visualization in teams and groups. While the range of traditional whiteboard solutions is vast, we would like to focus on other options to enable you to use walls, windows, doors, cabinets as intelligent whiteboard space.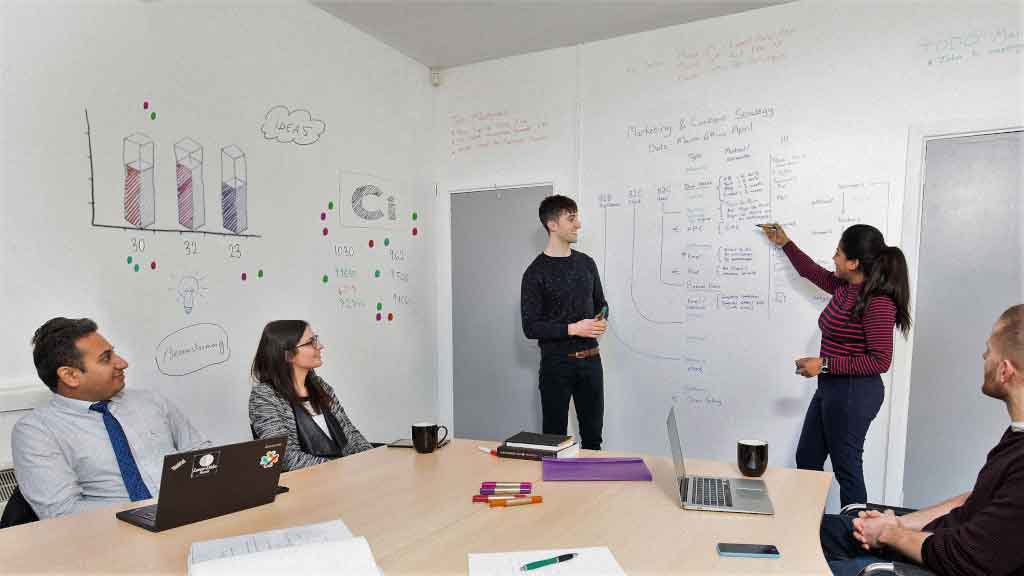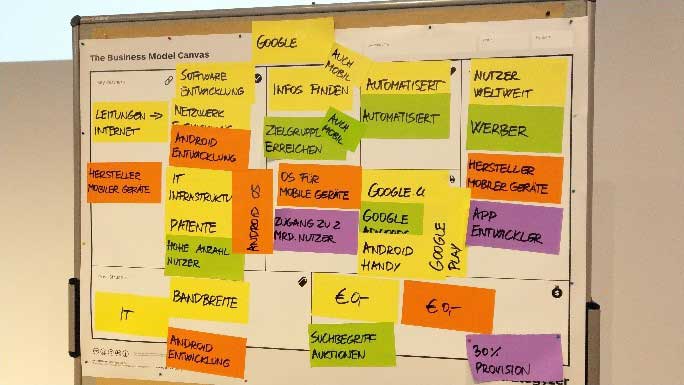 For us and certainly for many others, the Business Model Canvas was a kind of revolution. It has made it easy, fast and visual to communicate with others through business models, understand and redevelop the model. We offer this method and many more as canvas / posters in different sizes and materials.
Impulse/News
Our goal is to help you master your challenges more successfully. With small tips, videos, maybe interviews, we would like to give impulses. Our topics include visual work and communication, innovation and strategy development, agile project management and much more. Register now with our newsletter.



Statty's products are made of recyclable materials, free of adhesive or adhesives, and adhere to virtually any smooth surface without the need for additional aids. They can be used and repositioned several times.
Welcome to Stattys World (in German)
We are in a process to finalize a series of Stattys videos, also in English. Coming soon.
Rolling Planning Calendar
In our Rolling Planning Calendar you can visualize your tasks and milestones with whiteboard marker (dry erasable) or Stattys Notes of coming months. Adjust to show the time span of 3 to 12 or more months. Only 2 pieces in stock order now to get one!
Permanent ink remover application guide
Das Video wurde von einem Team in MHMK Macromedia Hochschule für Medien und Kommunikation in Köln gemacht. Mikko und Stattys bedanken sich für die hervorragende Arbeit.