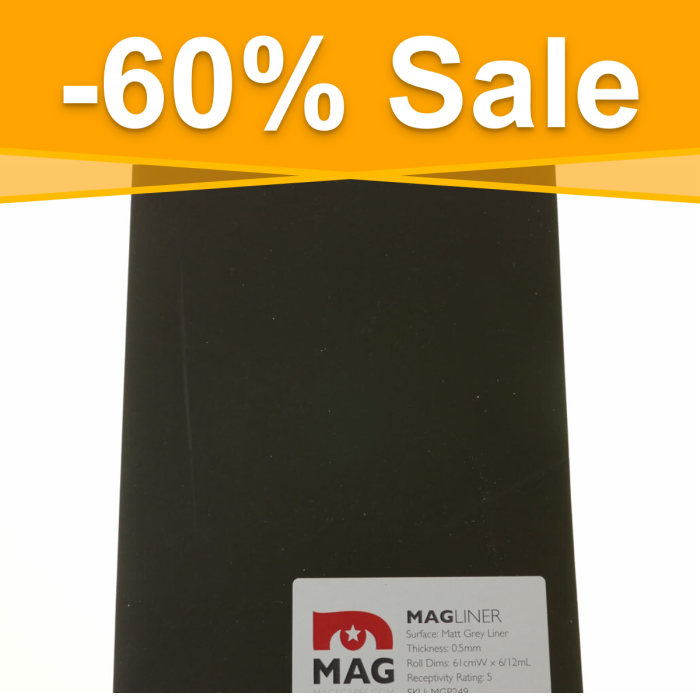 MagLiner - wallcovering for magnets A5 sample
Special Price
€1.16
Regular Price
€2.90
Why MagLiner?
The versatile wallcovering is applied directly to the wall and can be pasted over with any smooth wallpaper or digital print. Your colleagues and visitors will be astonished how and why magnets hold.
How do I use them?
MagLiner is easy to install. They can be used on all wallpaperable backgrounds indoors. However, the substrate should be prepared carefully and must be clean, strong, weakly absorbent and smooth. MagLiner should be applied in wall adhesive technique or with a glue maker. For bonding, a nonwoven roll paste (e.g., Metylan Direct) or a wallpapering tackifier (e.g., Metylan TG) is recommended. When using wall adhesive technology, apply the adhesive evenly and not too thickly in web width to the substrate with a roller brush. When processing with a glue machine, adjust the application amount as much as possible so that no excess paste can escape in the seam area. Please also note the processing instructions of the paste manufacturer.
What are they?
MagLiner is a magnetic interior wall cladding that can be over-decorated. It is suitable for both low and high power magnets.

This is a sample in DIN A5 for testing. The standard version is available in two sizes, 6 m and 12 m.
More Information

| | |
| --- | --- |
| SKU | 381-MAGLIA5 |
| brand | MagScape |
| Size | 148 x 210 mm |
| Color | black |
| Ideal for | Brainstorming, design thinking, flowcharts, kanban, mindmapping, presentations, project management, scrum, storyboards, visual planning, visual thinking |
| Environmental aspects | Rubber with iron particles |
| characteristics_whiteboard | Permanent wallpaper |
| Material | Rubber with iron particles |
| Weight in kg | 0.61 |
| Delivery | We do our best to send within 0-2 days with DHL or Deutsche Post |
| VAT Number in EU | While completing your online order, please make sure you fill in your VAT number, if you have one and the delivery is to an EU-country outside Germany. Otherwise we have to incl. 19 % VAT on your invoice |
| Online offering | Our online offering is targeted for companies, registered business, freelancers and associations as well as authorities, schools and universities. German VAT added to all deliveries in Germany and EU deliveries without valid VAT number. |
| Country of Manufacture | Ireland |
| HTS Code | 48142000 |
Reviews
Check how other customers rate this product