Sticky Notes Printer - print your notes
Why the innovative Sticky Notes printer?
Draw, save, print and attach: Design your own sticky notes according to your ideas with the clever sticky note printer from Nemonic. Whether at home or in the office, connect your smartphone, tablet or PC to the printer via Bluetooth or USB. You can then specify the size of the note and design it as you wish. Or you can simply use the templates available. Print out the sticky notes directly on the matching sticky paper, available in different colors, and stick your notes everywhere, whether on walls, windows, monitors and more.
Beautiful design
The beautiful design of nemonic makes it perfect for any environment: from the office to school or at home! Organize your workspace with the minimalist design from Nemonic.
Dispenser button
With the nemonic dispenser button you can print out a blank sticky note for quick notes! You can create your own custom sticky note template.
Device connection
You can connect the printer to any mobile device with Bluetooth 4.1 or to PCs via USB 2.0.
How do I use the Sticky Notes printer?
The Sticky Notes printer is controlled with an app. This app is available for IOS, Android and PC and Mac.
Drawing, writing, printing
With the nemonic app you can create your own memos. Draw or write your ideas on the template in the app and print them out at any time or save them as a template.
Different templates
With the nemonic app you can choose from a variety of templates for every need: from to-do lists to time management and cute designs.
The Sticky Notes printer app
The app/software for the printer can be found here:
Download Sticky Notes Printer App for PC and Mac
* You will be redirected to an external download website.
What is the Sticky Notes printer and what features has the printer?
The printer is small sized and has a beautiful design. The printer is perfect for any environment. Thanks to the thermal printing process, the printer does not need any consumables other than the paper cassette. The two LEDs indicate the printing and connection status and light up in the color corresponding to the selected paper. The printer can save and print frequently used notes by pressing the dispenser button for more than 2 seconds. The printer is available in white, green, blue, yellow and pink. You can easily reorder the matching paper cartridge in the colors white, blue, yellow and pink here.
Overview of all features
For printing customizable notes and memos
Ink- and toner-free thermal printing for the home or the office
Uncomplicated connection to smartphones, tablets and PCs via Bluetooth 4.1 or USB 2.0
Easily save, share and repeat a print
Two LED lights indicate the printing and connection status
Paper size can be changed as the following: 80x80mm, 80x105mm, 80x56mm, 80x136mm
the Delivery includes:
1x Sticky Notes printer
1x 1x power supply (EU plug)
1x paper cartridge white
1x USB cable
1x instruction
This video shows the use of Sticky Notes printers:
You can see all details to the printers below: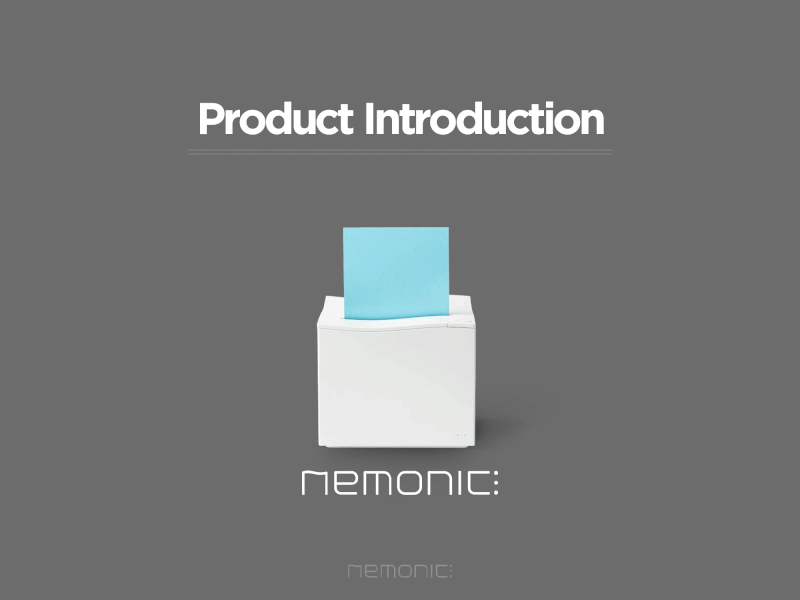 You can download the User Manual as PDF here:
Download Sticky Notes Printer User Manual (EN)
More Information

| | |
| --- | --- |
| SKU | 381-MIP-G |
| brand | Stattys |
| Size | 22 x 18 x 18 cm package (the printer is much smaller) |
| shipping unit | 1 |
| Material | Printer |
| Weight in kg | 1 |
| Delivery | We do our best to send within 0-2 days with DHL or Deutsche Post |
| VAT Number in EU | While completing your online order, please make sure you fill in your VAT number, if you have one and the delivery is to an EU-country outside Germany. Otherwise we have to incl. 19 % VAT on your invoice |
| Online offering | Our online offering is targeted for companies, registered business, freelancers and associations as well as authorities, schools and universities. German VAT added to all deliveries in Germany and EU deliveries without valid VAT number. |
| Country of Manufacture | South Korea |
| HTS Code | 84433210 |