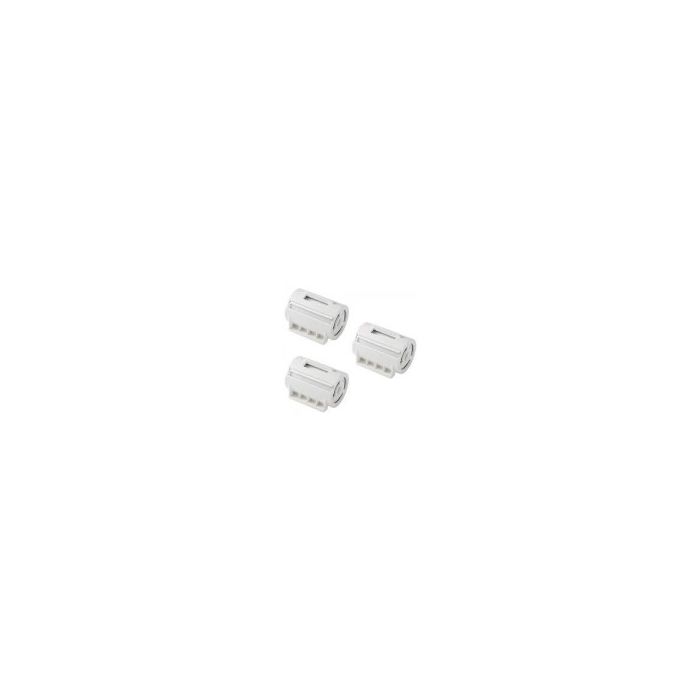 Sticky Notes Printer Paper Cartridge 3 EA Pack white
Why Sticky Notes Printer Paper Cartridge?
The paper cassette is for the Sticky Notes Printer. If your cassette supplied with the printer is empty, you can change the cassette within less than 1 minute. The cassette is sufficient for 200 notes in the size 80 x 80 mm. The Sticky Notes Printer can be used in many ways. For example, you can highlight topics very well. Even for short bullet points or notes, the printer is ideal. Of course, it can also be used creatively, for example as a mini-calendar.
How to use Sticky Notes Printer Paper Cartridge?
If you have the printer in front of you, you will find a lever on the left side, which you have to pull down firmly. This opens the device and the cover opens. Now you can open the cover and already see the paper cassette. Remove the empty cartridge by pulling it upwards out of the device. Now remove the outer packaging of the new paper cassette and loosen the adhesive tape, which fixes the paper to the cassette. Pull some paper out of the cassette. Now put the cassette in the device. Both on the cassette and inside the printer, on the right side, you will find arrows. These must have the same orientation. Now fold down the cover of the printer so that you can insert the paper into the upper slot. Now you can close the cover completely and your Sticky Notes Printer is ready for use again.
What are Sticky Notes Printer Paper Cartridge?
The paper cartridge are the only consumables the Sticky Notes Printer needs. These are available in the colors white, yellow, blue and pink.
Technical specifications:
size 80 mm x 16 m
material: paper
colors: white, yellow, blue and pink
font color:  black

self-adhesive

Residue-free Removable

Size of the printed labels

 80 x 80 mm
The paper cartridge are suitable for the following models:
MIP-001Y
MIP-001W
MIP-001P
MIP-001G
MIP-001B
At the top of the picture you can enter your desired amount. Then simply click on the "shopping cart" icon.
| | |
| --- | --- |
| Product code | Name |
| 381-MPC8016YS | yellow |
| 381-MPC8016WS | white |
| 381-MPC8016PS | pink |
| 381-MPC8016BS | blue |
| 381-MPC8016VU(BYP) | blue, yellow, pink |
| 381-MPC8016VU(WWW) | white |
More Information

| | |
| --- | --- |
| SKU | 381-MPC-8016VU(WWW) |
| GTIN | 192022000219 |
| brand | Stattys |
| Color | white |
| Notes in pad | 95 notes |
| Notes size | 8 x 8 cm (3.14" x 3.14") |
| Ideal for | Brainstorming, clustering of ideas, design thinking, elevator pitches, flowcharts, kanban, mindmapping, presentations, project management, scrum, storyboards, visual planning, visual thinking |
| Environmental aspects | Sticky note paper |
| Characteristics | sticky notes paper |
| Material | FCS paper |
| Weight in kg | 0.583 |
| Delivery | We do our best to send within 0-2 days with DHL or Deutsche Post |
| VAT Number in EU | While completing your online order, please make sure you fill in your VAT number, if you have one and the delivery is to an EU-country outside Germany. Otherwise we have to incl. 19 % VAT on your invoice |
| Online offering | Our online offering is targeted for companies, registered business, freelancers and associations as well as authorities, schools and universities. German VAT added to all deliveries in Germany and EU deliveries without valid VAT number. |
| Country of Manufacture | South Korea |
Reviews
Check how other customers rate this product