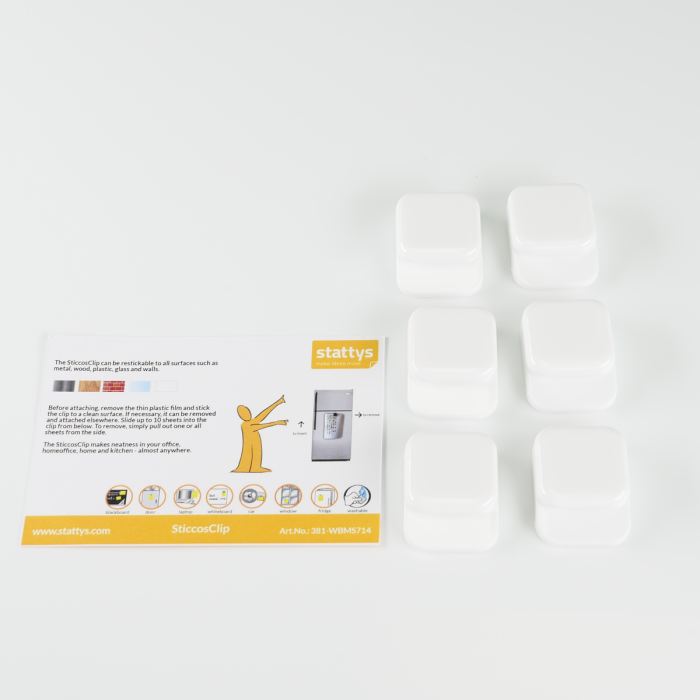 SticcosClip white - Set of 6
SticcosClip
You can quickly place any piece of paper or poster in SticcosClip by sliding it up to the paper holder (see our video on this page).

Have more papers to add? Just slide them on top or place the next SticcosClip to where it is needed. Easily remove them by sliding them aside.

Find your own use case in the office, in your workshop, in production process, in medical practise, in your home office, in the kitchen, in the children's room, or at school - with the SticcosClip you quickly add and remove new papers or printouts and always have them in your sight.

The clip can also be useful in the car or it might be a better way to temporarily document a production process or visualize another progress with your team.
You will no longer need tape, magnets, blu-tack - just a SticcosClip. This small innovation saves you time and makes you extremely flexible in placing papers to where you need to see them.
More use cases for SticcosClip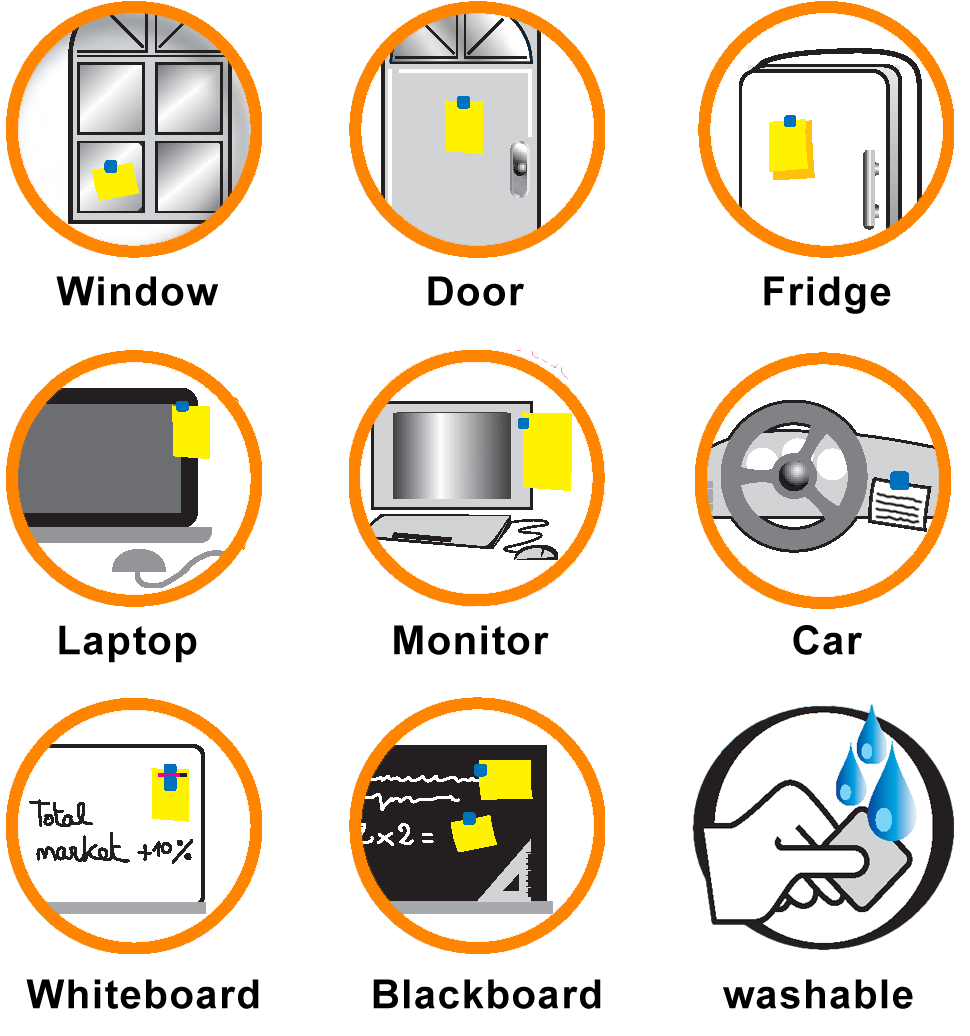 Application
Peel off the foil on the back of the SticcosClip and then "stick" it to a clean smooth surface. The SticcosClip adheres to all surfaces such as metal, glass, wood, plastic. On these surfaces, the clip is reusable.

The SticcosClip also adheres to walls/wallpaper. However, here you should be careful when removing (probably the clip is then not reusable).

You can slide up to 15 sheets into the clip from below. To remove a single page or all pages, pull them out sideways to the right or left.

The SticcosClip can be detached again, cleaned, and replaced in a different location, but we recommend to find a good place and leave it there.
Supported surfaces by SticcosClip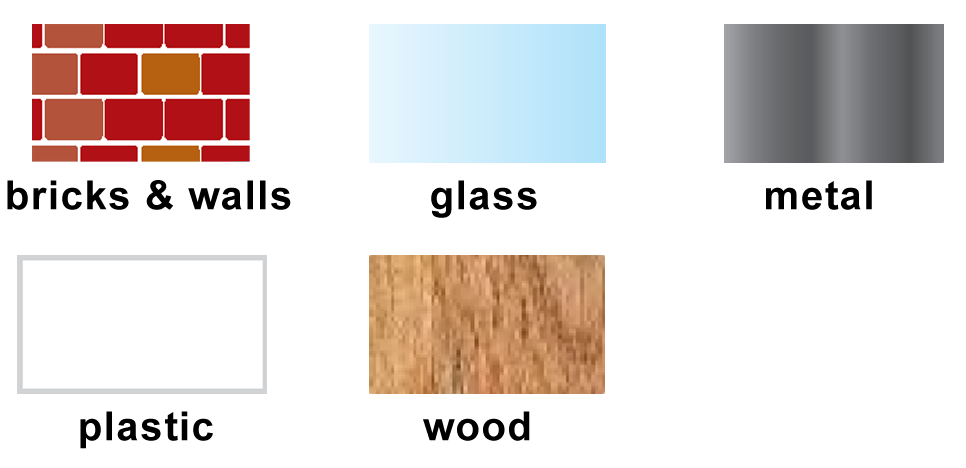 What is it?
SticcosClip is a unique paper holder. It looks clean and simple. You could also call it a premium wall paper clip.
Inserting and removing papers can be done quickly, with just one hand. The SticcosClip holds your papers securely. The clip has a special adhesive that makes it stick to almost any surface and can be removed without residue.
The size is 4.4 x 3.5 x 1.4 cm.
The set contains 6 SticcosClips.
More Information

| | |
| --- | --- |
| SKU | 381-WBMS714 |
| GTIN | 4260381082224 |
| brand | Stattys |
| Size | 4,4 x 3,5 x 1,4 cm |
| Material | SAN (Styrol-Acrylnitril-Copolymer) |
| Weight in kg | 0.65 |
| Delivery | We do our best to send within 0-2 days with DHL or Deutsche Post |
| VAT Number in EU | While completing your online order, please make sure you fill in your VAT number, if you have one and the delivery is to an EU-country outside Germany. Otherwise we have to incl. 19 % VAT on your invoice |
| Online offering | Our online offering is targeted for companies, registered business, freelancers and associations as well as authorities, schools and universities. German VAT added to all deliveries in Germany and EU deliveries without valid VAT number. |
Reviews
Check how other customers rate this product