Creating Clarity - Transform Your Work with the Power of Visual Tools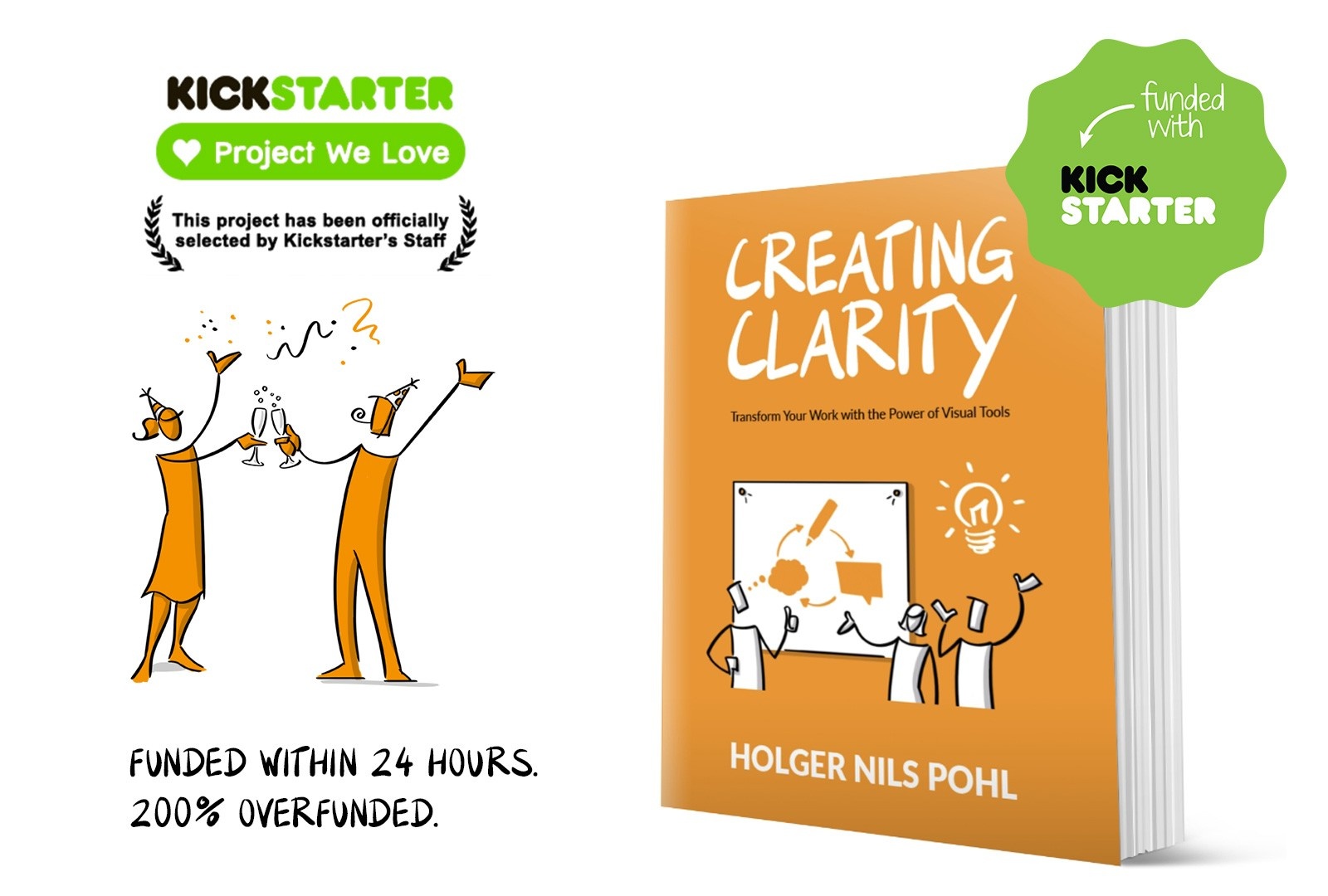 Did you miss the Kickstarter campaign? No worries. The book will soon be available at stattys.com
About the Book
Do you want more people to buy into your ideas?
Are you frustrated with too many unproductive meetings?
Are you struggling to find your way in life?
Do you need a new approach to solve the complex challenges of today?
If so, visual tools are your answer!
In this book, Holger Nils Pohl will help you harness numerous visual tools to create value for your business, your customers, and even your private life. And it all starts with a simple but powerful three-stage process: Understand, Create, and Share. However, Creating Clarity is more than just a toolkit, it also provides you with a new way of thinking that will help you successfully navigate the complex challenges of the 21st century by allowing you to communicate well with others and transform the chaos into clarity.
Creating Clarity: Transform Your Work with the Power of Visual Tools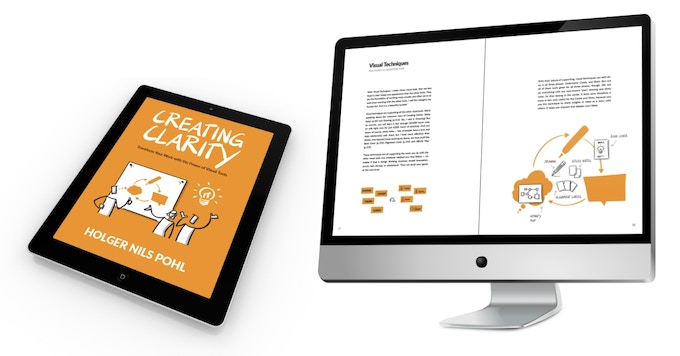 Kickstarter add-on canvases
You will be able to buy the book and all the Kickstarter add-on canvases by stattys.com. These canvases are included and described in the book. To be able to use them - which we highly recommend – you can order them as practical A3 canvas folded to A4.
Below few sketches of the addon canvases. We will add more details shortly.
Once the book can be made available, you will also easily find the add-on canvases in our shop.
We have seen a lot of good feedback in LinkedIn about the book and guarantee you a great visual journey to Creating Clarity. The book is literally full of helpful drawing of Holger and makes it one of the most actionable books we have seen so far.
About Holger
Holger is a visual strategist, author, trainer and autistic who works internationally — in short: a creative powerhouse. He believes in the transformational power of visual tools and creates clarity for his clients, workshop delegates, readers and viewers. He does this by reducing complexity to simple, actionable steps.
Holger has written and co-written seven books — one of them on the phone with his thumbs, while carrying his third born in a belly carrier. He has also co-created a business board game, visual facilitation app, a business comic for kids, and he's currently working on some fiction projects. In other words, he can't stop creating.
For years, he was a teacher at an arts school and a lecturer at two universities in Germany. Now he shares his knowledge in courses, workshops and private sessions. He's also a trained carpenter and enjoys fixing or creating furniture.
When he's not walking the dog, he feeds the rabbits or pets the family's horse. And in the meantime, he sneaks out into the garden to play basketball.