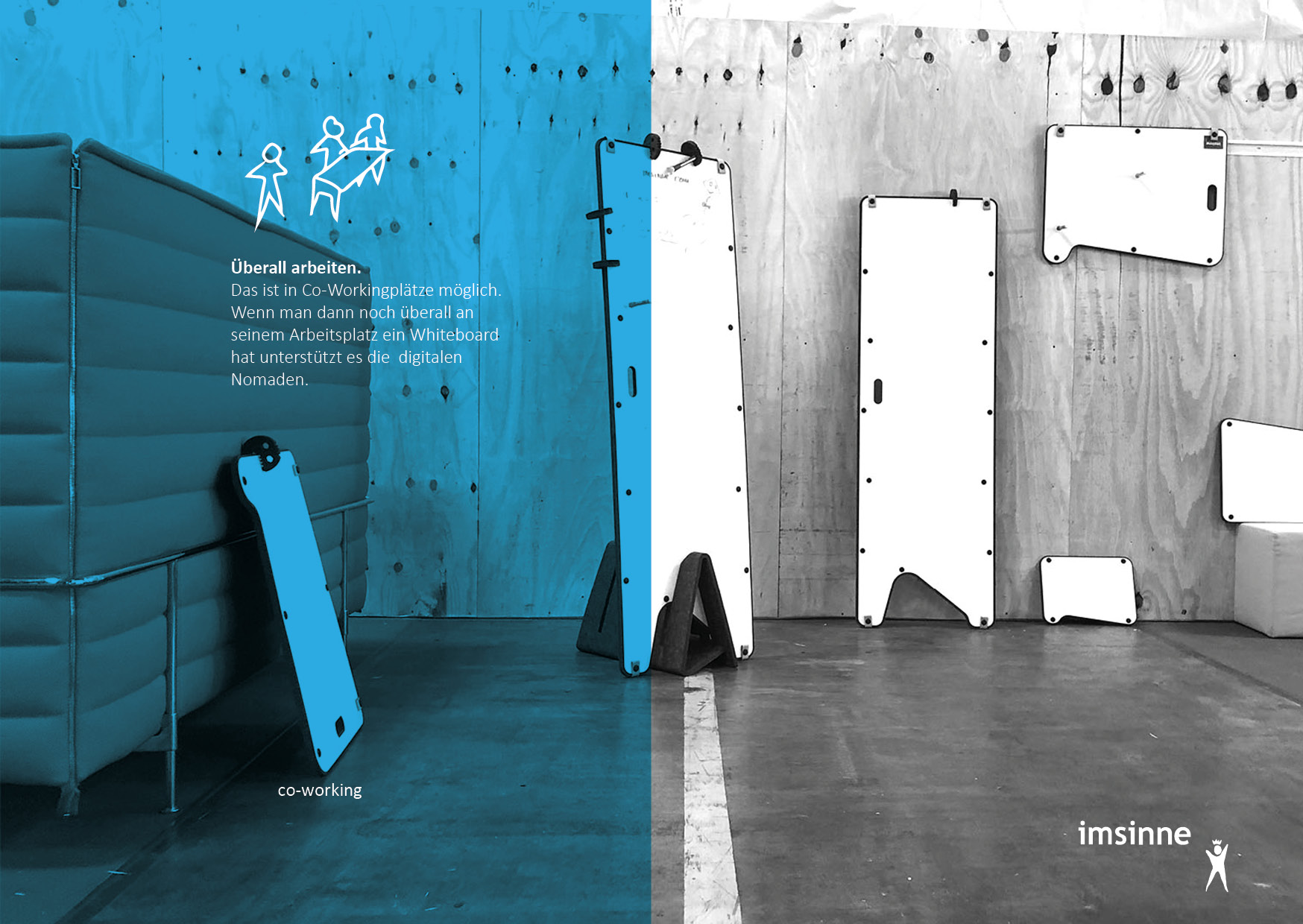 The
ideenbrett
family of mobile whiteboards is specially designed to create creative working and learning environments wherever and whenever you want. The whiteboards build a bridge from analogue to digital work and also promote communication. The mobile whiteboards are multifunctional, robust, ultra-light and sustainable.
The boards are used in meetings, home schooling, home office, outdoor meetings, coaching or for wheelchair users. They are used in schools, for language promotion or in care for better communication.
The idea boards are available in different sizes, suitable for big and small. All idea boards are flyweights and therefore easy to transport, even for children. So that creativity is fun, indoors and outdoors. They are used in schools for language promotion - visualisation of content that cannot be passed on in language, recording of maths tasks, visualisation of text tasks. Teaching the German language, expanding vocabulary, imparting factual knowledge and much more. They can be used in individual lessons or in groups. They are also used in senior citizens' homes to maintain cognitive and motor skills, for example in participatory activities and memory games. Due to their simple handling, they can be used without complications in all age groups.
Idea boards are the ideal addition in the office of the future. They are different from digital tools - to touch, carry around, show, wipe away, redo, stand and let work. This promotes direct contact, joint development in conversation, immediate discussion, the connection between creative energy and visualisation through sketches.
Working differently and, above all, everywhere. As they are not location-bound, they can complement any meeting room - even outdoors. The boards are simply robust and light. With the idea boards, it is very easy to transform rooms or halls into agile spaces. These idea boards belong in every home (home schooling, home office), in every office.
Fun, creative and communicative work everywhere with idea boards!
Ideenhome S

Special Price

€138.66

Regular Price

€150.42