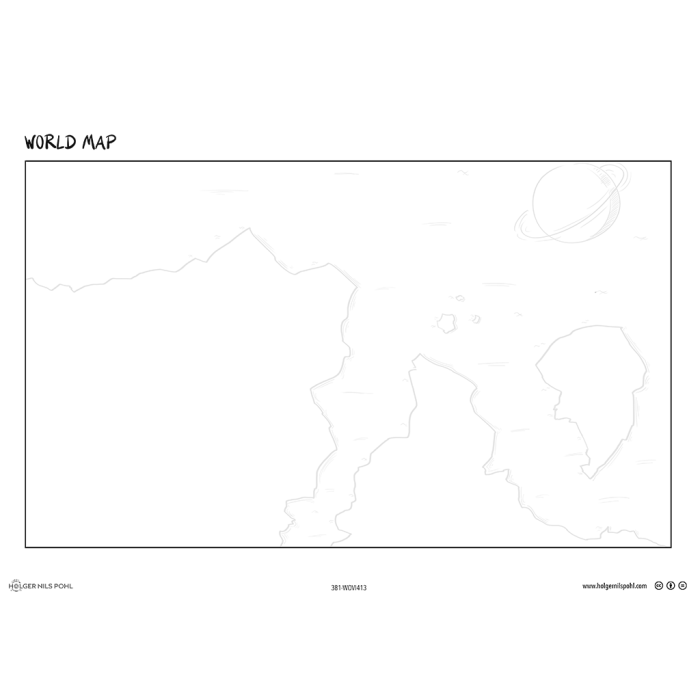 Why Prioritization-Bundle?

This bundle helps you to priorize tasks by beaking down a long-term strategy into daily to do`s.
How to use it?

First, use the world map to find out where you are at the moment and where you want to be in about 12 months. What objectives/ tasks/ projects or steps do you need to take until then? Write them on the template as well. This is your long-term strategy. Second, take the calendar and block specific times in which you focus on certain steps. Third, place sticky notes with your to-do's for the week on the Kanban board. Your calendar helps you to decide when to do what.
What is it?

Three templates, available in A4/ A3/ A2 / A1.
More Information

| | |
| --- | --- |
| SKU | 381-WOVI413-B |
| brand | Holger Nils Pohl |
| VAT Number in EU | While completing your online order, please make sure you fill in your VAT number, if you have one and the delivery is to an EU-country outside Germany. Otherwise we have to incl. 19 % VAT on your invoice |
| Online offering | Our online offering is targeted for companies, registered business, freelancers and associations as well as authorities, schools and universities. German VAT added to all deliveries in Germany and EU deliveries without valid VAT number. |
Reviews
Check how other customers rate this product