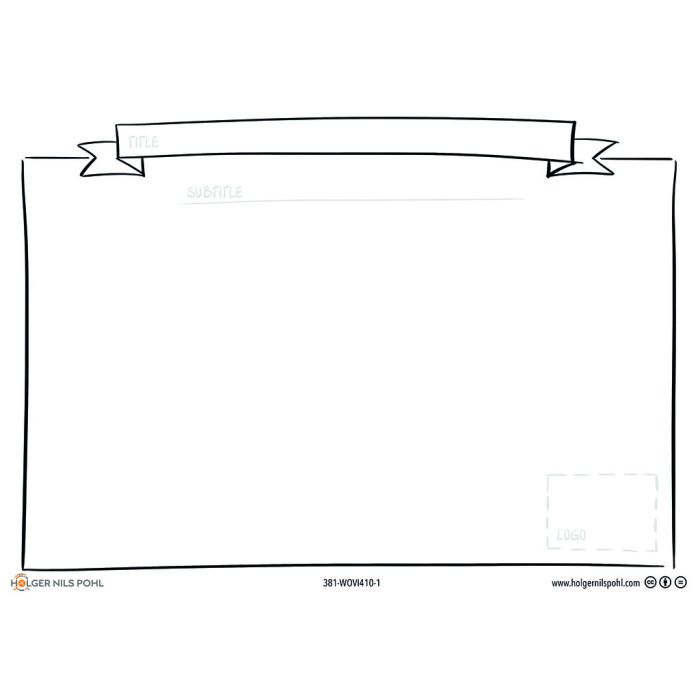 Why Paper Point Bundle?

Structure your idea and prepare yourself before presenting it to others. Paper Point helps you to divide your concept into understandable units and to pitch the idea in an pleasant way – away from the standard digital presentation. Create a down-toearth presentation – all analog, simple and appealing.
How to use it?

Fill out the seven templates. They follow the flow of why; today; tomorrow; next steps; call to action. The use of stickers will help to make your point clear and visual. Paper Point can be used in group work or individually.
What is it?

A tool to create an analog pitch or presentation, consisting of seven equal templates. It comes with 36 stickers with various icons to help explain, a PDF step-by-step instruction included.
More Information

| | |
| --- | --- |
| SKU | 381-WOVI410-B |
| brand | Holger Nils Pohl |
| VAT Number in EU | While completing your online order, please make sure you fill in your VAT number, if you have one and the delivery is to an EU-country outside Germany. Otherwise we have to incl. 19 % VAT on your invoice |
| Online offering | Our online offering is targeted for companies, registered business, freelancers and associations as well as authorities, schools and universities. German VAT added to all deliveries in Germany and EU deliveries without valid VAT number. |
| Country of Manufacture | Germany |
| HTS Code | 490110000 |
Reviews
Check how other customers rate this product